My Memorial Day Weekend

..................by Raimi W.

Here I am, having a ball. These are pictures of my cool cousin, Abigail Von Scribner and me. We're reading this cool book that Nana gave me.


I make Pa read me the same book again and I make Nana show me her sock.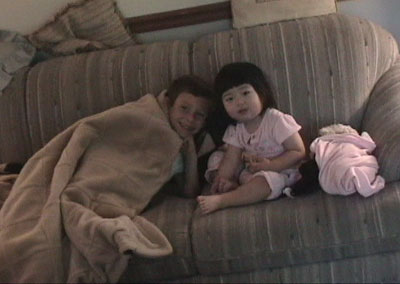 Me and Des in our p.j.'s. Doncha love the crazy sepia filter?
Abby blows bubbles at Pa.



I perform acupuncture on Mommy and hit balls with Daddy.
---