RAIMI TO MIDWEST.....

"I'm here; I'm dear; get used to it!"
---

Home at last, with Jia Jia Doris
(7/00)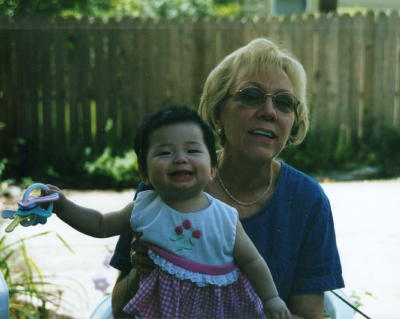 Love in Bloom
(7/00)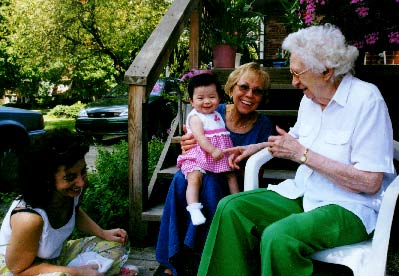 Raimi doing her stand-up routine (sitting down)
for Mommy, Jia Jia and Great Grandma.
(7/00)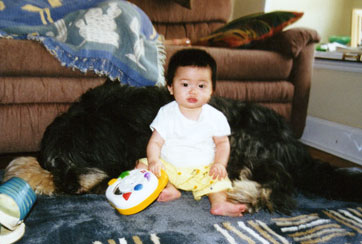 Home a week and using Orson for a pillow.
(7/00)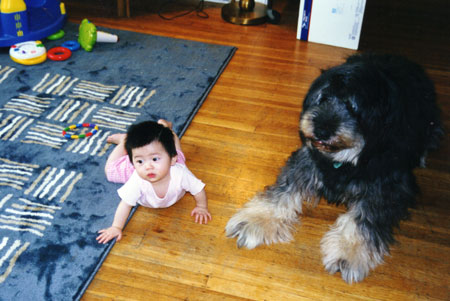 .......and also as someone to just hang out with.
(7/00)


Go back to the beginning .